In the past post I have show you
how to change hostname in CentOS 6
, but this time I'm gonna show you how to do it in CentOS 7 (noob guide)
If you an expert in Linux, you can get the hell outa here, this aint for you guys.
Ok here it is.
Method 1
- nmtui Command
You can set host name using nmtui command which has text user interface for new users:
# nmtui
You will see like this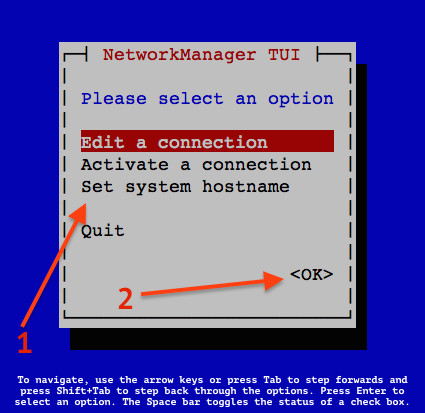 Use the
Down
arrow key > select the "
Set system hostname
" menu option > Press the "
Ok
" button:

You will see the confirmation box as follows:
Finally, restart hostnamed service by typing the following command
# systemctl restart systemd-hostnamed
Method 2 -
edit hostname file
Go to
/etc/hostname
, edit the file with the new name. Done.
Wow that was fast. Lol..